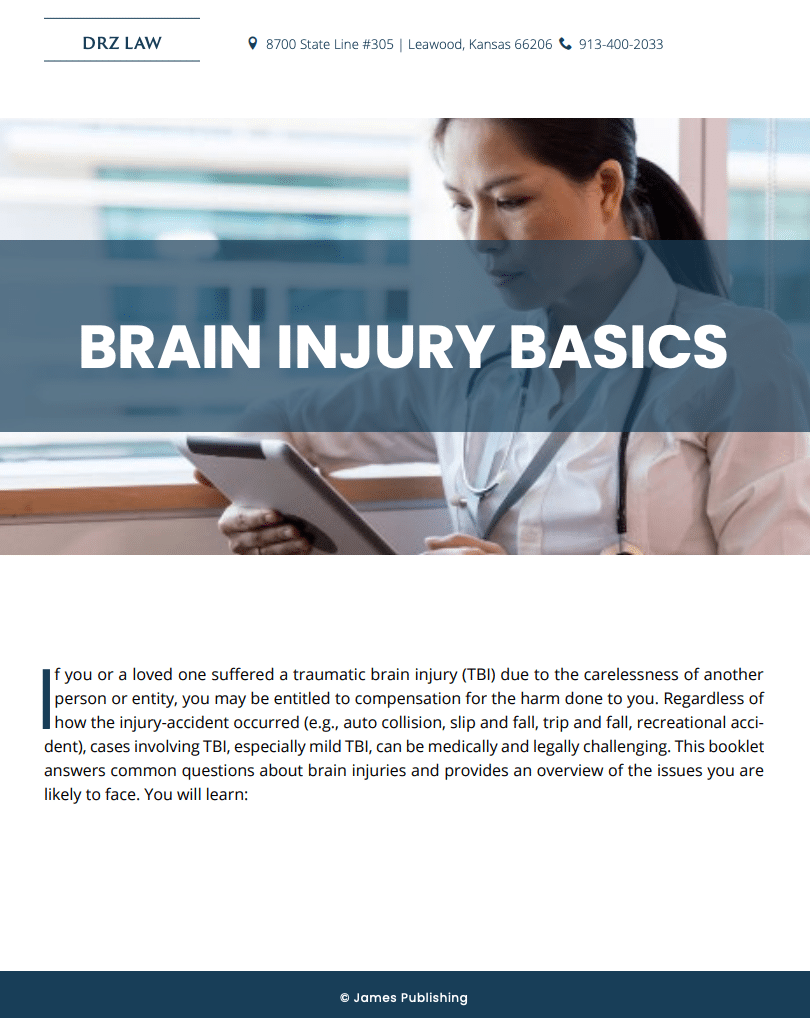 You have questions about your injury claim. We have answers. 
This booklet answers common questions about brain injuries and provides an overview of the issues you are likely to face. You will learn:
What is TBI?
​What are common symptoms of TBI?
​What types of trauma might result in TBI?
​How is TBI Diagnosed?
What are common challenges in TBI cases?
​How can I help my case?