Trial Attorneys Protecting Your Business and Property in Kansas and Missouri.
At DRZ Law, our attorneys have experience with a variety of business matters, from contract disputes to real estate deals. We will take the time to listen to your concerns and help you find a solution.
As a small firm, we provide each of our clients with personalized representation to meet your specific needs. As experienced trial attorneys, we will not back away from taking a matter to court if that's the best way to get a favorable resolution for you. Contact our Leawood office to schedule a consultation. We have the experience and dedication you need in a business litigation law firm.
Do you think you need a Kansas City mega-firm on your side when your small business is facing a legal threat? Trust us—you don't. We may be a small firm, but our attorneys began their careers at large, national law firms, practicing complex commercial litigation in federal and state courts from California to Washington, D.C. While our office is here in Kansas City, we're comfortable no matter where the case leads. In small business and construction litigation matters, you can depend on our firm for skilled, tenacious representation in negotiations and at trial. Many lawyers are "litigators" rather than trial lawyers. They take too many depositions and issue endless discovery in every case. We are different because we focus on the issues that will help you win at trial.
We Help You Get the Resolution You Need to Your Business Dispute
You have built your business through sacrifice and sleepless nights. Don't let someone else take that away from you. Whether in business, real estate, or construction matters, our extensive experience trying sophisticated, multi-million dollar commercial and intellectual property cases helps us understand your business and your concerns. We accept the following types of business litigation cases:
Fraud and unfair business practices. Small businesses often fall victim to payroll fraud, theft of cash, cybercrimes, false invoicing, and other forms of fraud. If you entered into a transaction and then found out you have been deceived and the money has now all disappeared, we can fight for you.
Construction litigation. Just because something is new doesn't mean it won't have defects. If you've had a commercial building or private home built recently and you have discovered quality, structural, or legal issues, contact us to get the help you need. As a commercial builder, any construction project can be derailed by defective work or non-payment for work performed. Those aren't contingencies you can plan for, but if they happen, we can help.
Breach of contract. If a contractual obligation isn't being honored—whether it is an employment contract, vendor contract, or partnership agreement—you need an experienced business litigator on your side. We bring years of experience to the table.
Partnership and shareholder disputes. Partnerships don't always work out as you planned—it's a fact of business. If you need to take legal action against a partner, or end a partnership, we can help before you lose your financial share of your company.
Eminent domain. There are times when the government will attempt to seize property without paying you for it. If you've been contacted about having your property seized under eminent domain, you need to contact us. We can help you get the compensation you deserve.
Real estate. You may be able to handle your real estate concerns on your own, but when you run it to trouble, we are happy to consult with you. Whether you need legal assistance with real estate sales, development, or leasing, we can work with you to resolve the issue.
As small business owners ourselves, we understand that you have poured your heart and soul into your business and you would do anything to protect it. If your business is being threatened by a contract dispute, unfair or fraudulent activity, or a government seizure, contact our Leawood office to find out what our experienced attorneys can do for you.
We Are Proud to Work With Small Business Owners
We know you are committed to running a business that provides the best product or customer service experience possible, and so are we. When you meet with us to discuss your small business legal matter, you will see that we treat our clients with respect, taking the time to listen to your concerns and crafting a plan to help you succeed. We offer payment flexibility, serving our business clients on contingency as well as hourly fee arrangements. Call to schedule a consultation with us today. Our business litigation attorneys are available to discuss your concerns at your convenience.
Fill out the form below to get in touch with us today.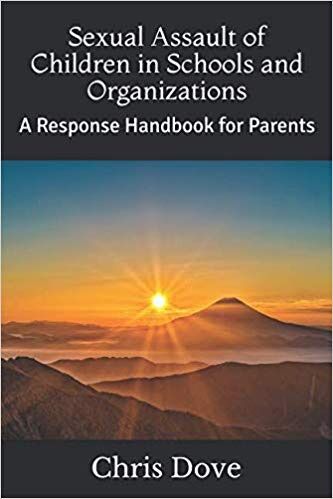 Download Our Free Book for Parents and Victims of Sexual Assault
Wonder if you have a case? Looking for answers? Talk to us.
We've helped families in Kansas, Missouri, and throughout the country, and we can help you, too.