Why Men Fail to Report or Fight Back Against Sexual Harassment
Men and boys are often victims of sexual harassment and abuse. And, just as with female victims, men and boys are often reluctant to report or fight back due to the social stigma.
Case Example: Joseph Oncale
Joseph Oncale worked on an offshore oil rig in 1991. At that job, Oncale was frequently subjected to sexual harassment and abuse by his co-workers—and even his supervisors.
"I consider myself a man's man," Oncale, who's now 48, told BuzzFeed News. "My daddy raised me to be a man, to be honest, to be hardworkin'." But Oncale was also afraid of how the rest of the world might look at him if he went public about the harassment he suffered on the job. "You know, because I felt like they're going to look at me like I allowed this to happen," he said. "That's what holds a lot of people back—men, women, it doesn't matter. Because if you hadn't ever been put in that situation, then the people don't understand."
The pressure was enormous and intolerable. The company that owned the oil rig refused to intervene, calling the incidents "roughhousing." Fighting back was never an option. Oncale quit his job. He feared he would be raped if he stayed.
Why Men Stay Silent
Our culture places special burdens on boys and men. We expect them to be self-reliant and eager to tackle any challenges without help—often, without telling anyone else. Many people even believe, falsely, that men cannot be sexually assaulted. But even a "man's man" can become a victim, regardless of strength, size, appearance, or sexual orientation. Social pressures make the victims unable to fight back or even talk about the abuse they have suffered.
However, as the proverb says, "silence gives consent." When men and boys are too embarrassed to object to the abuse they suffer, their tormentors take that as permission to continue. This is wrong. No one, regardless of sex, should have to deal with the injustice of repeated sexual or physical abuse at the hands of another.
You Can Still Get Justice
Some studies suggest that one in six men suffered sexual abuse as children. Few people recognize the scope of the problem or the difficulty of taking action.
At DRZ Law, we understand how social pressures can make it difficult to move forward. We know the emotional and physical distress that male child sexual abuse victims deal with. If your child has been injured by sexual abuse, we can help your family. We can work to bring the abuser to justice and we can use the legal system to collect the compensation your family will need for your child.
Please, if you or your child has been a victim of sexual abuse, take the time to reach out to us. We can show you a way to reconcile with your past and move forward in your life.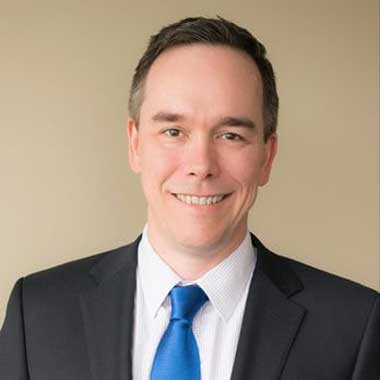 Traumatic Brain Injury Attorney Practicing Nationwide.
Phone: 913-400-2033
Email: [email protected]
Connect with me: f in