How to Respond and What to Do If Someone Is Sexually Harassing Your Child
What to do if someone is sexually harassing your child? Maybe an adult or older child is inappropriately touching your child?  What if you find explicit electronic messages?  What do you do if an adult has been giving your child suspicious gifts, asking her to keep secret or exhibiting other grooming behavior?
You have got to put the institution on notice and demand action.  Hopefully you have caught it before it gets too far, but there are certain steps that have a much better chance of forcing action by someone at the organization. Knowing what to do if someone is sexually harassing your child will put a stop to potentially much worse behavior.
1.  File Written Reports
If a potential abuser is targeting your child, you must start reporting the problem.  You cannot rely on verbal reports.  You must document what is happening.  Whether the institution has a form to fill out, or whether you send an email or letter, you must document what is happening.
Even if you have a conversation with someone at the institution, you need to follow-up with an email or letter.  You must document what your child is going through.
This puts the institution on notice and makes it more likely they will respond.
2.  Identify and Talk to the Title IX and Bullying Prevention Official
Every institution should have someone who is the focal point for complaints about bullying, harassment, and abuse.  If the institution receives federal funding and provides educational services, they should have someone who is the Title IX coordinator.  Make the institution identify the person who is responsible to take action and make the inappropriate behavior stop.
3.  Tell Them to Enforce Their Policies
Every institution should have policies that are directed to preventing and responding to bullying, abuse, and harassment.  Ask for those policies.  Also ask for training materials directed to implementing those policies.
With those materials in hand, identify how the institution is falling short of enforcing its policies.  Then start documenting the institution's failures.  Send emails or letters to the head of the institution, the board of directors, the person responsible for to respond to sexual harassment complaints.  Tell them they have promised (through their policies) to take action, and that they are failing.
4.  Become the Squeaky Wheel
The best way to get a response is to become the squeaky wheel.  Continue filing written complaints documenting improper behavior and how it violates policy.
Demand meetings with everyone with the power to help.  Ask to meet with the principal, Title IX coordinator, bullying coordinator, superintendent, and school board.  Bring copies of your written reports and ask how the institution has responded to the complaints.  Then, after each meeting, send an email or letter documenting what was discussed and the conclusions reached in the meeting.
5.  Ask for a Copy of the Investigation Report
After you have filed a complaint involving bullying, abuse, or harassment, the institution should perform an investigation.  Ask them if they will be performing an investigation.  Then ask for a copy of the report on the investigation.
The school may complain that they cannot give you a report containing information about another student – even if that student in the abuser.  Ask the school to redact information about the abuser.  You want to know what steps they took to fully investigate the allegations.
6.  Ask for a Documented Action Plan
Ask the institution to put in place an action plan to protect your child.  This could be the best answer to the question of what to do if someone is sexually harassing your child. How will they stop the adult or peer from continuing to bully, abuse, or harass your child?  What steps will they take to keep the perpetrator away from your child so that he or she can attend school without fear of retaliation for reporting the behavior?
7.  Go to Court and Get an Order of Protection
If the perpetrator has physically or sexually abused your child or taken actions that make your child fear for his or her safety, then consider getting an immediate order of protection.  The courthouse in the county where you live has jurisdiction to enter an immediate order.  At a later date, the court will determine whether a permanent order should be put in place.
Most courthouses have information available online or a staff member who can help you file for an order of protection.  Ultimately a judge will want to hear evidence as to why an order should be kept in place.  But a parent can file for an immediate order without the need for an attorney.  Even the later hearing regarding a permanent order does not generally involve an attorney and can be done by the parent.
Depending on the facts of what has been happening there could be several good responses to what to do if someone is sexually harassing your child. When in doubt, follow all of these recommendations in order to build multiple protective walls around your child.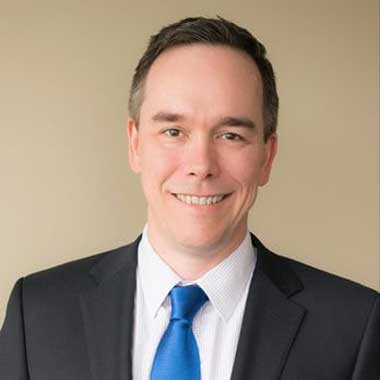 Traumatic Brain Injury Attorney Practicing Nationwide.
Phone: 913-400-2033
Email: [email protected]
Connect with me: f in